Strong unions built a strong middle class – the backbone of America. With strong roots in union organizing, For Our Future Nevada builds progressive power for working families through voter engagement, issue advocacy, and community organizing to create shared economic prosperity, strengthen public education, advance social and racial justice, and fight climate change.
Shared Economic Prosperity
For decades, we've watched profits for corporations and the wealthy grow while wages and the quality of life for Nevada's working families has remained stagnant, or worse, declined. By fighting for workers' rights, affordable healthcare, and economic justice, we aim to make life in the Silver State happy, healthy, and prosperous for working families. Over the last few years, our team:
Championed Nevada's public health insurance option to increase access to affordable healthcare
Fought to increase transparency in prescription drug pricing and bring down Rx costs
Is leading the charge on policies to ensure the wealthy and profitable corporations pay their fair share in taxes at the state and federal level
Is working to improve tenant protections and access to affordable housing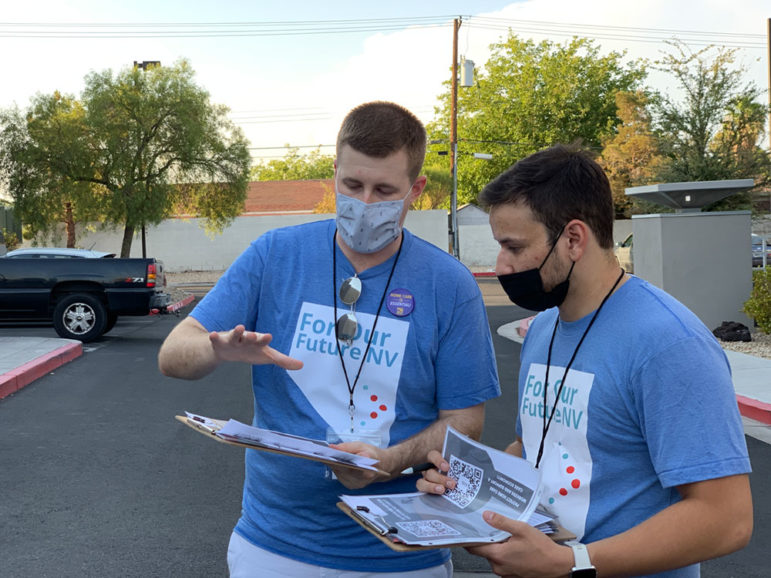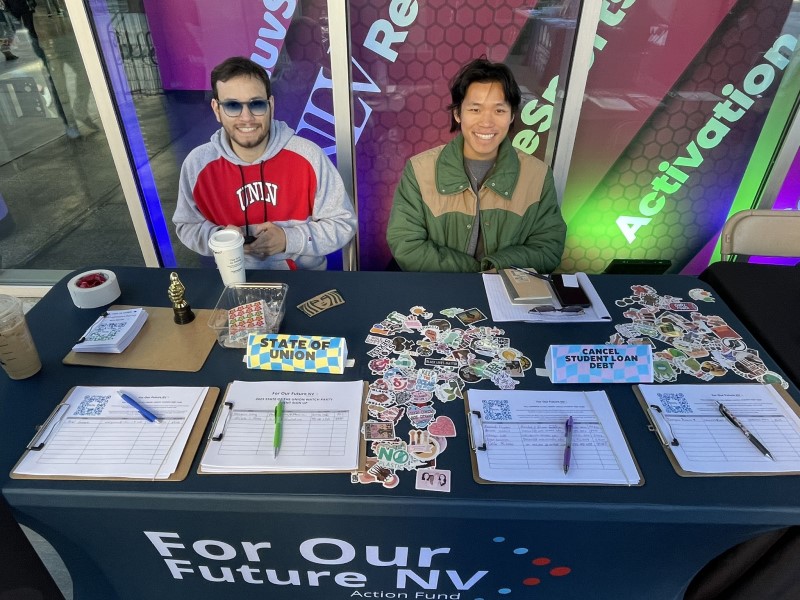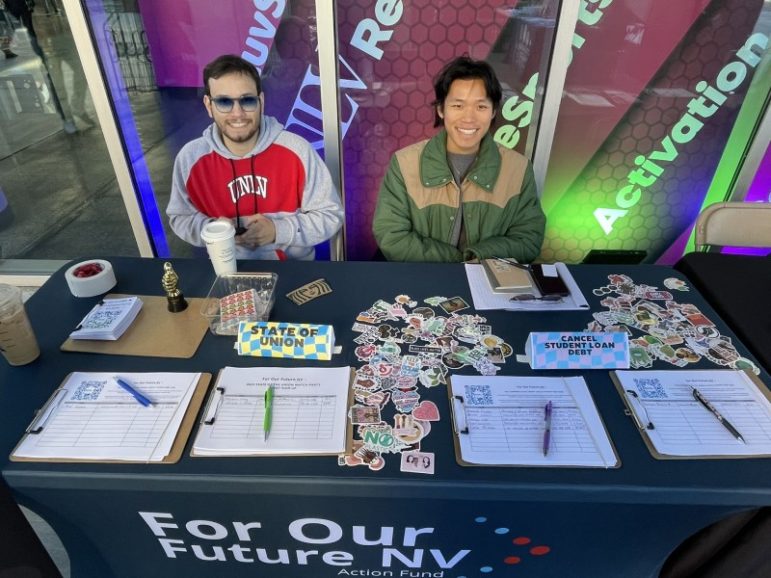 Strong Public Education
Ensuring that public educators are compensated appropriately and students have the resources they need to succeed are critical to a thriving middle class. That's why we:
Successfully fought to make Nevada's very profitable mining industry pay its fair share in taxes for the first time in decades, resulting in $500 million in new education funding
Continue combating all efforts to defund public schools and transfer public funds to unaccountable religious and private institutions
Are fighting for teacher pay raises and student debt relief
Social and Racial Justice
The unrestricted right to vote and quest for racial justice and equity are necessary for a functioning democracy. Our team:
Championed universal vote-by-mail to provide ample access to the ballot box for all eligible Nevada voters, especially those in communities that have historically faced barriers to voting
Restored voting rights for 77,000 formerly incarcerated Nevadans
Is fighting against all attempts to roll back voting rights like mandatory voter ID laws and the reduction of early voting periods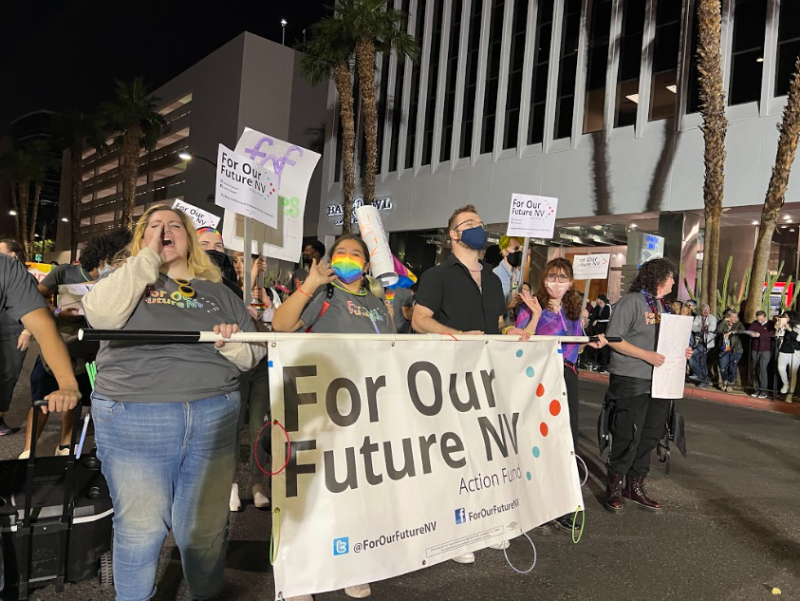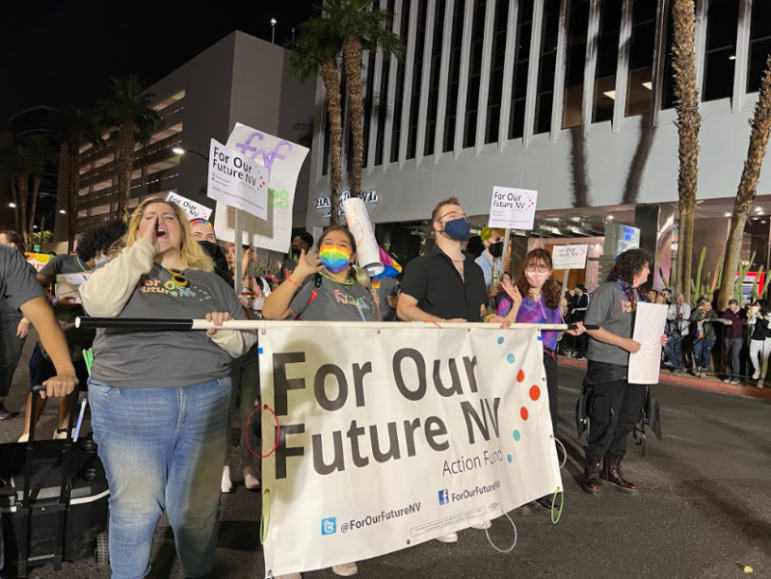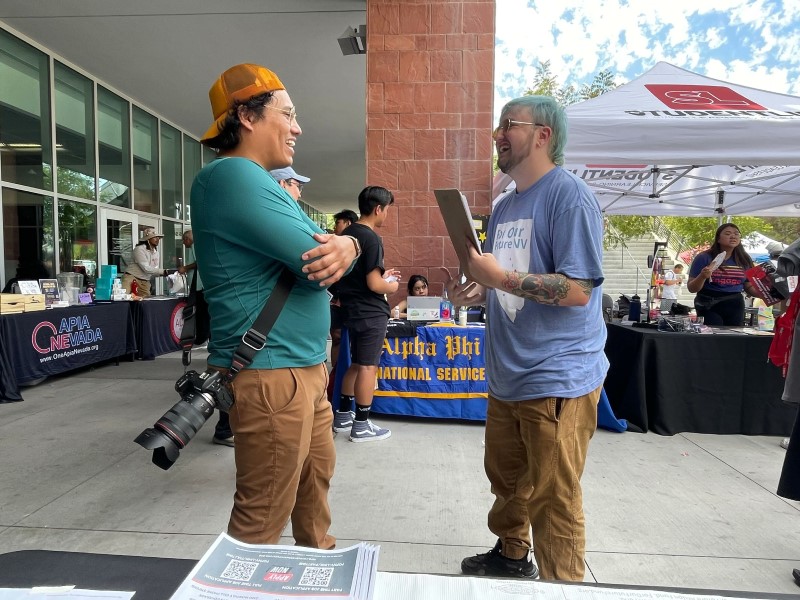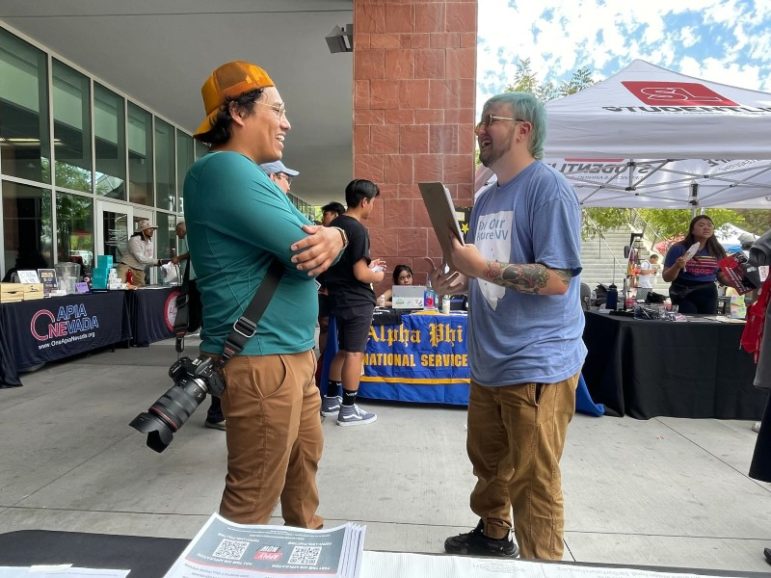 Fighting Climate Change
Improving the quality of life for working families includes addressing the climate crisis head-on and advocating for sustainable communities. That's why we've:
Fought to raise Nevada's renewable energy standard to 50% by 2030 and create jobs in the Silver State's surging clean energy industry
Organized thousands of Nevadans in support of the federal government's largest investment in climate resilience
Join Us and Fight for Nevada's Future
We achieved victories for progress this year thanks to supporters like you! But our work isn't done! There's still so much to fight for as we continue to support our communities.